Sidebar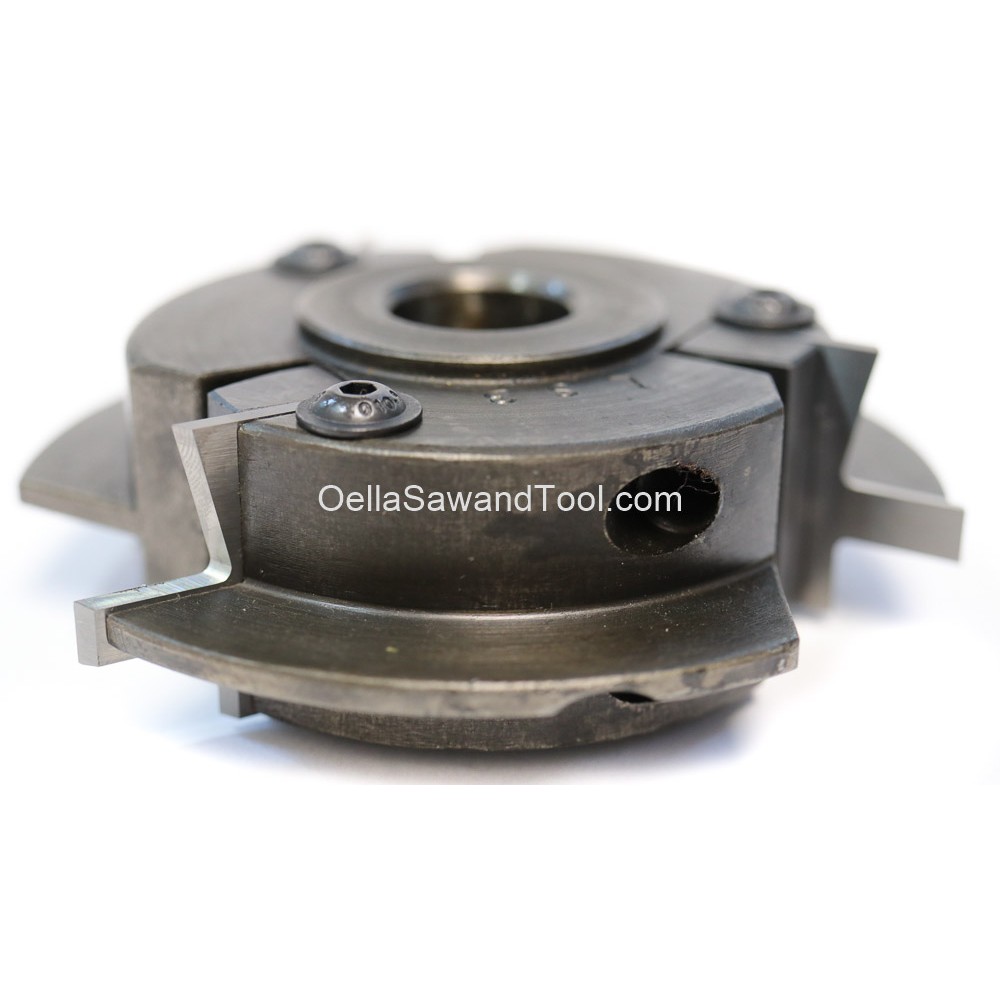 Byrd Stile Shaper Cutter loaded with 6LS Inserts CCW MFD
Dimensions:
5.00in x 5.00in x 5.00in
Product Description
Easily Change tips at your shop to start "like new".  Either replace the tips with the identical pattern, or buy a set of tips with a different pattern. Be sure to check with us to see if the shapes are compatible.  Usually the same general pattern and same hand tip will go in the same head.
12 degree bevel
Major Diameter 4" for 3/4" bore bodies, 4-1/2" for 1-1/4" bodies

Please specify 3/4 or 1-1/4" " bore when ordering

Cutting Edge Length 30mm

for stock 3/4" to 7/8"

Comes loaded with 3 inserts can also run 7LS tips. 

Wrench included

future replacemnt tips are $27 each

Bore choice 

Balanced & Verified

Made in USA

Black Oxide Finish

Useful in other woodworking applications.