CMT 857.502.11 Chamfer Router Bit 1/2-Inch Shank, 1-1/2-Inch Cutting Diameter, 7/8-Inch Cutting Length, 22.5 Degree Cutting Angle
CMT 857.502.11 Chamfer Router Bit 1/2-Inch Shank, 1-1/2-Inch Cutting Diameter, 7/8-Inch Cutting Length, 22.5 Degree Cutting Angle
CMT 857.502.11 Chamfer Router Bit 1/2-Inch Shank, 1-1/2-Inch Cutting Diameter, 7/8-Inch Cutting Length, 22.5 Degree Cutting Angle
CMT 857.502.11 Chamfer Router Bit 1/2-Inch Shank, 1-1/2-Inch Cutting Diameter, 7/8-Inch Cutting Length, 22.5 Degree Cutting Angle
Shipping:
$4.85 (Fixed shipping cost)
---
Product Description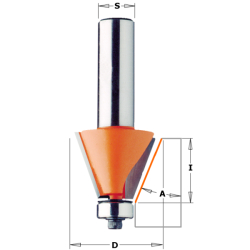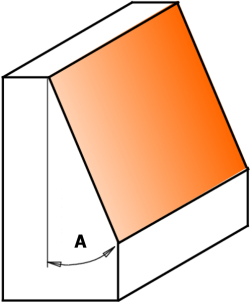 Angle

"A"

Cutting Circle

"D"

Cutting Edge Length

"I"

Shank

Part #

22.5 degrees

1-1/4"

7/8"

1/2"

857.502.11
From the Manufacturer
CMT Chamfer bits make polygon work easy. Cut clean, accurate bevels and chamfers to make perfectly aligned multi-sided containers, boxes and other decorative projects. See illustration below for examples. Can be used to work larger scale projects such as beams and columns with excellent results.
Things you can make with this router bit include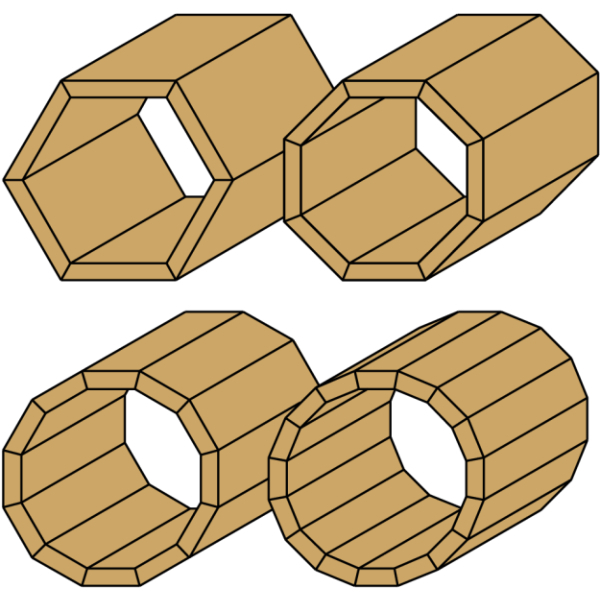 Find Similar Products by Category
Customers Who Viewed This Product Also Viewed